Ideas & Suggestions

Here are three links to help the Groom, Best Man, and the Father of the Bride prepare for the wedding:

1. www.simplythebestgroom.com
2. www.simplythefatherofthebride.com
3. www.simplythebestgroom.com

Sentimental Suggestions & Lessons Learned:
Have open seating except for the first two rows (for immediate family). Family members from each side get acquainted sooner.
Face each other and hold hands during the ceremony. It makes you both more comfortable, you can look into each others eyes, and it makes for more awesome pictures and video. Also…. Family and friends would like to see your faces, not your backsides!!!!
Have the bride and groom's immediate close family sit "kitty corner" to where you'll be standing during the ceremony. It allows them to see your face better.
The Bride's mother and grandmother can be honorary Maids of Honor or Bridesmaids. Fathers and Grandfathers can be honorary Best Men or Groomsman.
Officiants don't mind reading poems, prayers, or other readings at a ceremony, but you may have family members or close friends would be very honored and willing to do them. Have you asked?
Lessons Learned:
Insist on a dress code for your photographer / videographer (and their assistants), the DJ, and the Officiant. Ask what they'll be wearing. No disrespect to photographers, but I've seen some pretty ratty outfits. They may think it looks cool, but at a formal affair, it really stands out (in the wrong way). Is your Officiant wearing a "less than formal" outfit on your special day, and who will be in many of your pictures / videos?
Order your Officiant a boutonniere or corsage (if a woman Officiant), as they are a part of your wedding party.
Before the ceremony, politely ask your Officiant to move off to one side during your kiss at the end of the ceremony. For one of the most intimate pictures the photographer will take, don't be embarrassed to ask.
Have the Bridesmaids and Groomsman come in together (arm in arm) when walking on grass or rocky surfaces to prevent sprained / broken ankles of the Bridesmaids given the shoes (or heels) they may be wearing.
Have water or drinks for guests who arrive early. If it's going to be hot, also offer fans or umbrellas for those who may need them.
Work out a "Wedding Picture List" with the photographer before-hand, so you can be assured you get all the shots you want.
Sunset weddings create a special challenge for taking pictures. Make sure you have the time planned to get those sunset pics before the sun goes down! If the ceremony begins late, you may be out of luck.
Practice with you Maid of Honor (or other bridesmaids) on how to bustle your wedding dress before actually needing to do it. It can take a significant amount of time, and delay the "after wedding" picture taking and other activities.
Put your wedding ceremony "start time" on the invitations 1/2 hour before it actually begins. This will give those "late arrivals some extra time to get to the venue, especially if the venue is challenging to drive to.
Have the wedding license signed by the Officiant and witness(es) before the ceremony. It's too hectic after the ceremony to stop and get it, and the last thing you want to do is interrupt your Reception!

Options for your wedding can include:
(Note: These options won't add an additional cost to my price, but you would need to order the required accessories).

Music:
Harpist Sally Fletcher (www.heavenlyharpist.com)
Her wedding CD is $14.99. Individual songs can be downloaded from www.rhapsody.com

Unity Candle Ceremony: Click the following for info:


Videos: www.youtube.com/watch?v=bOd3VAzC25s
History: www.todays-weddings.com/articles/unitycandle.php
Unity Sand Ceremony: Click the following for info: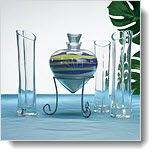 Videos: www.youtube.com/watch?v=nxRhu3J9Cak
History: www.unitysandceremony.net/unity-sand-ceremony
"Jumping the Broom" Ceremony: Click the following for info:



Videos: www.youtube.com/watch?v=K_fGrHC76XU
History: www.celebrateintimateweddings.com/ceremonybroom.html

"Love Letter & Wine Box" Ceremony: Click the following for info:


http://www.celebrateintimateweddings.com/ceremonylovebox2.html
www.indianapolisweddingblog.com/2009/04/creative-ceremony-idea-wooden-wedding-boxes

Wedding Dress:

Tips on getting your "picture perfect" weddingg dress:
:http://thestewartgrouppa.com/blog/blog-home/2011/11/getting-the-wedding-dress/

Wedding Shoes:
How about a "custom made" pair of shoes for your special day? Or several pairs to be the envy of your friends.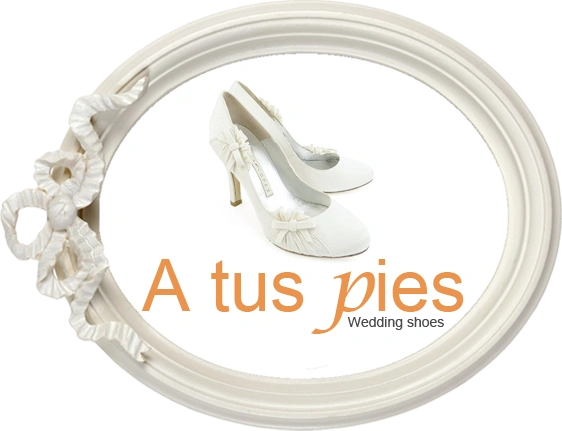 A Tus Pies ("at your feet") can make the shoes of your dreams! Endless possibilities including styles, colors, materials, etc.
All you need is to send Vera a picture, and she guarantees delivery in 30 days!!
E-mail Vera at: verasoules@hotmail.com

Vera's website: www.atuspieshoes.com.ar